Kathleen Fisk
Kathleen Fisk was born with a hole in her heart. At age 11 she was one of the first to have Open Heart Surgery at Albany Medical Center. After a successful operation, Kathleen returned home to find a book on her bookshelf about holistic healing by Edgar Cayce, the father of Holistic Medicine. She does not know how this book came into her possession, and no one in the family was familiar with it either. This discovery began her journey to study, explore and research holistic healing. Yoga is one of those ways.
Kathleen has been practicing yoga since 1986 and is Kripalu certified since 1997. Kathleen has studied with David Swenson, Rodney and Colleen Yee, Seane Corn and Todd Norian. Earlier studies led her to become a Reiki Practioner, and Energy Light Worker as Kathleen has the gift of being able to see and feel subtle energies. She has studied with Deepak Chopra, Donna Eden, Eckhart Tolle and numerous Shamans including Beautiful Painted Arrow, Native Elders, and Medicine Women.
Kathleen has been blessed on her eclectic path of Spirituality that is endless. Kathleen brings intuition, healing, warmth, and love to all her classes, gently nudging her students to remember who they are. Kathleen has been teaching in the Capital District in all sorts of settings; schools, corporate, gyms, community settings, and studios all culminating to her own new studio, In Harmony Yoga Studio.  YAY! It is her honor to be able to share this wonderful healing gift of yoga.
Bridget Quinlan
I began my journey in yoga right here at In Harmony Yoga two years ago. When I began it was mostly for physical purposes. I quickly learned that through regular practice I was able to bring what I practiced on the mat into my everyday life. Breathe through the difficult situations and they will become clearer. You never know what life will throw at you, become the warrior that is inside us all and with a little help from a friend you can achieve great things! Through encouragement and continued support from my friend and colleague, Colleen McDonald, I received my 200-hour RYT certification in Hot Warrior Yoga through Jennilee Toner. I am a resident of Cohoes and have been teaching Elementary School here in Cohoes since 2004. I thoroughly enjoy working in the community in which I live and wish to spread my love of yoga to as many people as possible.

Sharon Rivet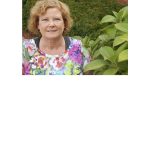 Sharon Rivet has been practicing gentle to powerful styles of yoga for over 25 years.  Following multiple sports injuries over a 2 year period, she continued home yoga and a meditation practice.  Through this experience, Sharon realized how difficult it was to find a yoga class that could accommodate students requiring modifications.  This inspired her to seek teacher certification so she could offer classes for others who may have physical limitations and need a teacher who can suggest modifications or props and classes for the intermediate yogis who wish to practice more challenging poses.
Sharon completed Lotus Gardens 200 hours of yoga teacher certification training at Shanti Yoga in 2013 and 100 hours of Advanced Teacher Training with Rodney Yee and Colleen Saidman Yee in 2015.   In these explorative programs, Sharon gained knowledge of varying yoga styles which she will offer and personalize to her classes/clients.   She also received Yoga for Kids certification in 2013 and is an RYT Yoga Alliance member.  Sharon has attended workshops and training with Seane Corn, Jason Crandall, Anodea Judith  (Chakra)  and Alanna Kaivalya.  Sharon has also completed Reiki I, II and Advanced Practitioner.
Sharon has a Master's Degree in Educational Psychology and has spent much of career working with adults coaching and developing their professional skills. She brings her love of yoga and coaching others to her classes.   Sharon lives with her husband and cat.  She has four wonderful grandchildren who continually remind her to embrace change while keeping her grounded in the beauty and wonder of life.