The Appreciation Celebration, A Kripalu Yoga Retreat
Thursday, August 16 – 18, 2018 at Wiawaka for Woman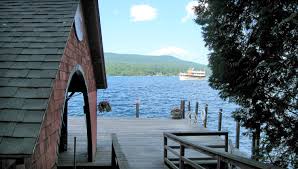 Your guides are:
Kathleen Fisk, KYT.  In Harmony Yoga Studio.
Tina Briscoe, KYT.  Simplicity, A Salon.
Joy Aldrich, RYT, CCH.  A Joyful Alternative.
The Appreciation Celebration, A Kripalu Yoga Retreat is an invitation to slow down, consciously breathe, come out of your head and take that 17-inch journey from your head to your heart. This creates a gateway for your inner wise woman, inner guru, inner knowing to rise and be heard. As you practice connecting with this heart space of love and appreciation for yourself, on this deep level, you begin to experience a trust in yourself. Guide and create your story from inside out, expanding and influencing your experience for you, from you!
Journey inward and experience great appreciation for yourself at this retreat!
Consciously breathe, appreciate the moment and repeat!
We would be honored to play and assist you through the offerings of Heart Opening Yoga, Crystal Meditation., Funshops, an Appreciation Celebration gathering, Hula Hoop Happy Hour, Fire Ceremony, Fireworks on the Lake, Hiking, Swimming, Napping, Great Food and Cozy Lodging at Wiawaka Center for Woman on Lake George, NY.  WOW!
Registration includes lodging, meals, and all offerings for $375.
Energy, Reiki and Crystal Bodywork Sessions are available at an extra charge of only $1 per minute.  Twenty minutes minimum.  Please book all energy bodywork ahead.
This is a beloved retreat by many devoted yoginis, so book early!  Love to you!
Namaste
Please register through Kathleen Fisk at inharmonyyoga137@gmail.com or
518 334 8169.