UPCOMING EVENTS
To reserve your spot for an upcoming event, contact In Harmony Yoga
at inharmonyyoga137@gmail.com or (518) 334-8169
All events are held at In Harmony Yoga Studio, 137 Remsen Street, Cohoes, NY 12047 
This class has begun, but you can still call to join!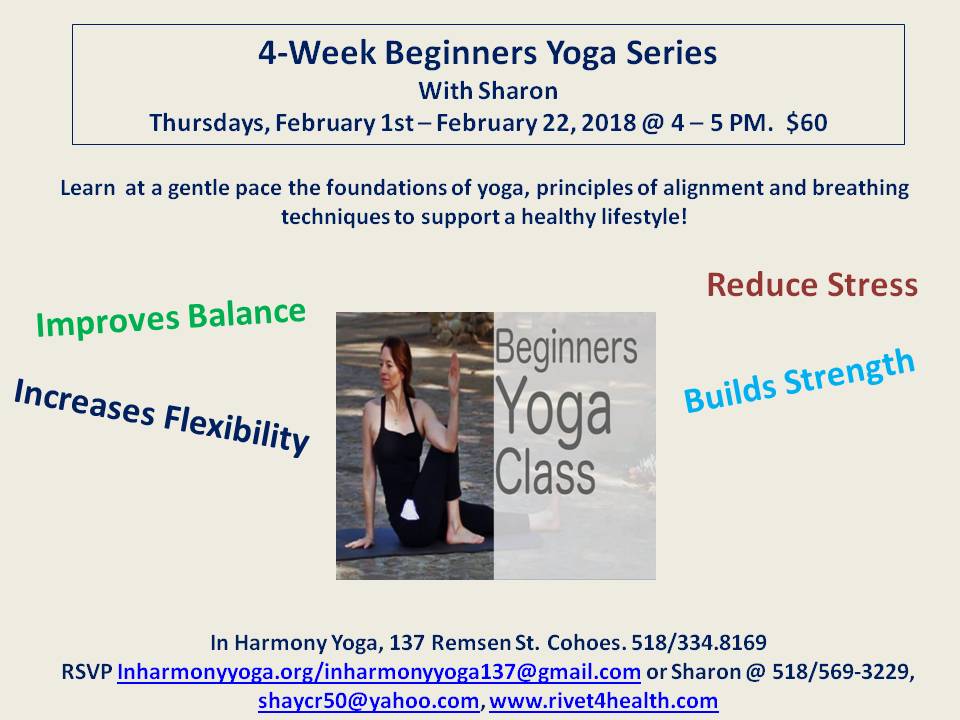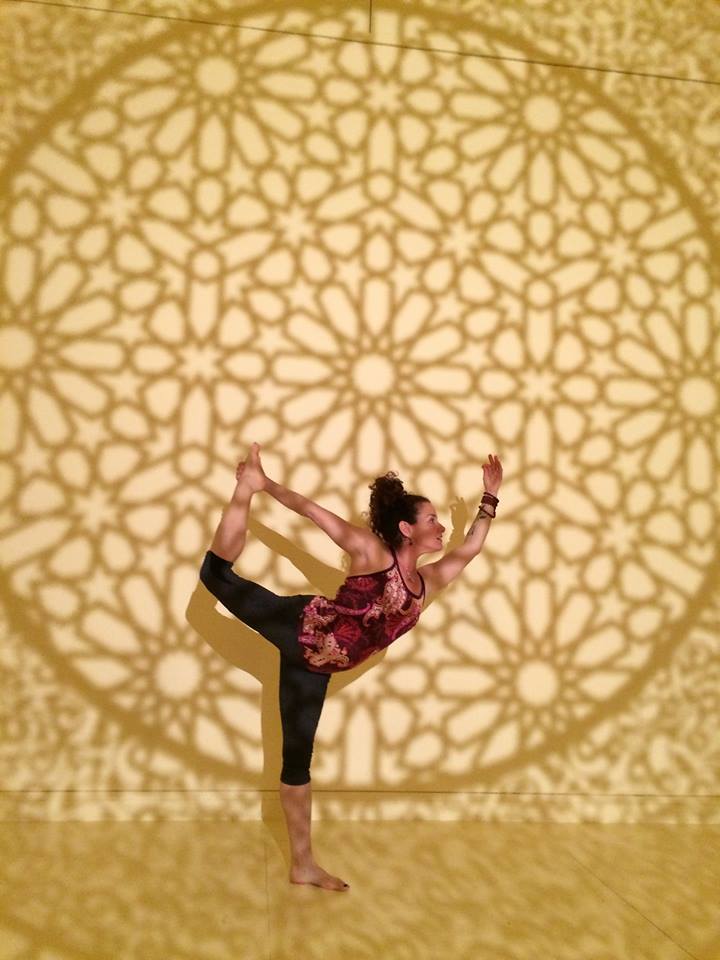 Beginner/Intermediate level Core Prana Vinyasa Yoga Flow!
Join us for a midday yoga class in an intimate setting with clear instruction, where you can begin or deepen your practice. We will meet Wednesdays 3:30-4:45, perfect for school staff! Elaine of Ruby Lotus Yoga is an E-RYT yoga teacher and IAYT certified yoga therapist who offers a healthy and fun practice based on good alignment and the knowledge of your personal body's gifts and challenges.
You can expect to improve your flexibility both physically and emotionally. You will gain stress reduction tools, as we incorporate flow and meditation with core strengthening.
You don't need to flexible or experienced, just willing.
6 consecutive weeks $72.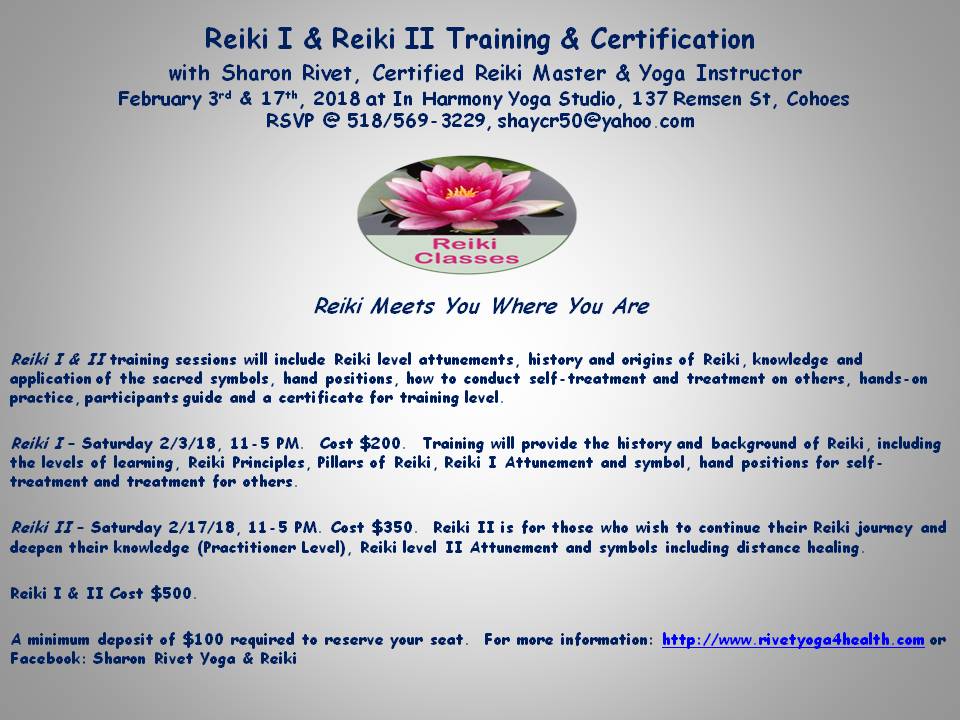 Free Demo Hoop Fitness Class
             

  Monday, February 12, 9:30 – 10:30 am
The Hoop Fitness Class: warm-up, cardio waist hooping, hip hooping, hooping in reverse, basic off body moves, Pilates & Barre based strength training moves, cool down, and stretching. You will burn on avg. 420 calories in the 1-hour long class, while listening to music that motivates you to move. Hooping is a great, low-impact, cardio exercise that's so much fun; you will not feel like you're exercising!
No experience with hooping is necessary and demo hoops will be provided if you do not have your own. All classes are for ages 9 and up (great multigenerational activity for families). Hoops by Jem also sells handmade weighted fitness hoops and dance hoops.
6-week session: $68, $3 off if you pay in cash.
2/26/17-4/2/17, Mondays 9:30-10:30 am.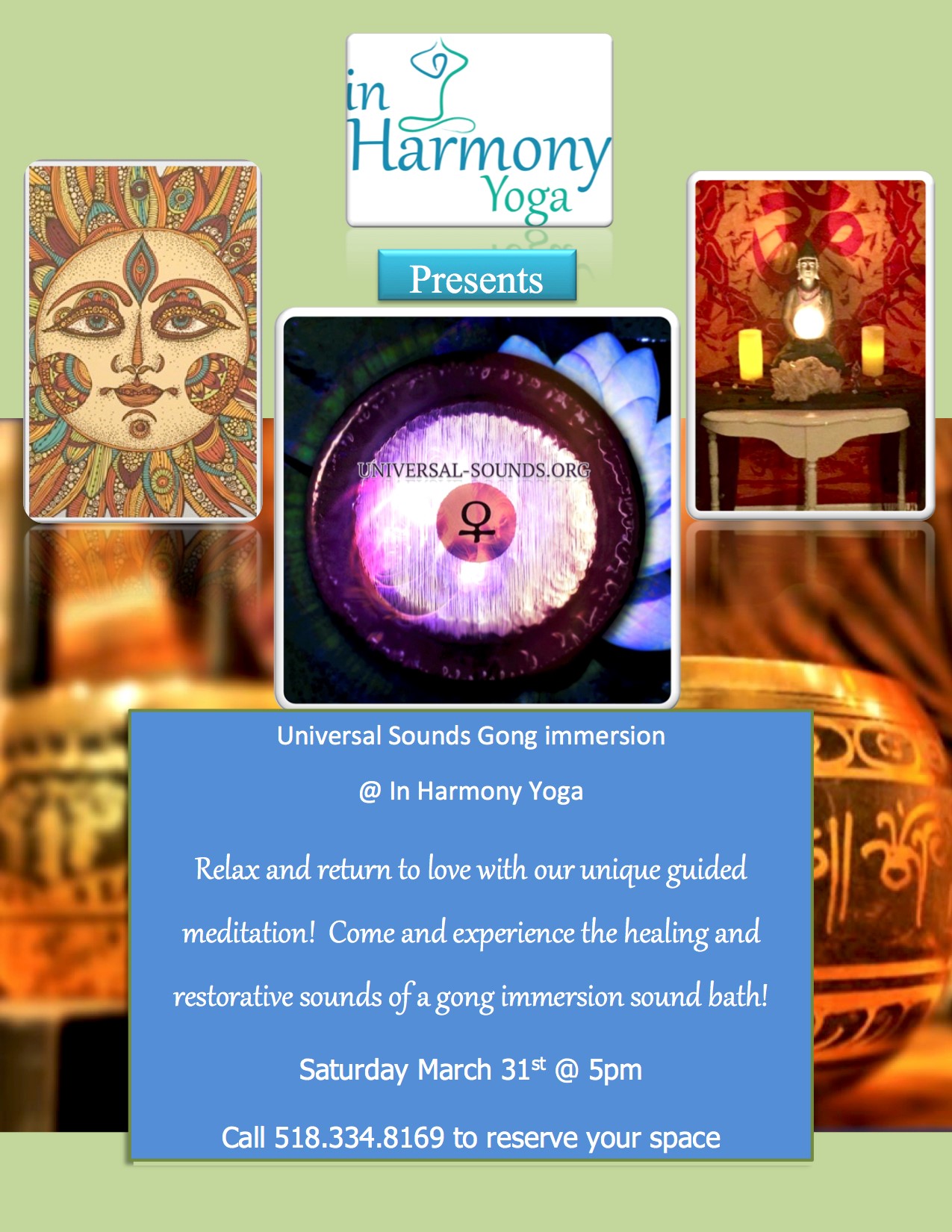 COMING SOON!
MUDRAS MANTRAS AND MIMOSAS
JUST BREATHE FUNSHOP
CRYSTAL GRID FUNSHOP
LET US KNOW WHAT YOU WOULD LIKE TO EXPERIENCE AT IN HARMONY YOGA!