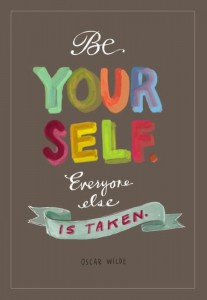 CLASS DESCRIPTIONS
KRIPALU YOGA WITH KATHLEEN

Yoga of Compassion.  You will experience ancient postures (asanas), unique breathing techniques (pranayama), and quiet relaxation (savasana) in a mindful manner that will allow you to release, relax and rejuvenate.  This class is designed for you to meet yourSelf.    All Levels Welcome.
KRIPALU BLEND WITH KATHLEEN

We will have fun in this class exploring the more subtle levels of energy in your yoga practice.  We will start with Sun Salutations and incorporate ancient pranayama with holding of asanas.  Mudras and mantras will be weaved into the blend to affect the energy body for upliftment and ease.  Divine Sleep Yoga Nidra will seal our practice.
VINYASA YOGA WITH BRIDGET

Vinyasa means to "place in a special way". These classes are a continuous moving mediation. Linking your breath with movement, we'll warm up the body with a series of postures (asanas), move into a series of working asanas, and finish with rest (Savasana). All classes include balance, backbending and core/ab work.
YOGA SCULPT WITH BRIDGET
Yoga Sculpt is a Vinyasa class focusing on core power and balance to push your strength and flexibility to new heights. The option to modify your practice using small weights is available to deepen the practice and intensify the results.  All levels of experience are encouraged to attend.  The class is taught with some added heat between 70-73 degrees.
GENTLE YOGA WITH SHARON

This class is perfect for beginners, for yogis with injuries and for the more advanced students who want to focus on overall wellness and alignment. The flow (vinyasa) will be slower to include modifications, the use of props, pranayama (breathing) and meditation as a means to build strength, flexibility, balance and mindfulness. You can make this practice as gentle or strong as you choose.
HATHA BLEND LEVELS 1-2 WITH SHARON
For Level 1 – 2 yogis.  Hatha Blend offers a wide variety and balance combination of postures with attention given to alignment.  Students will continue to deepen their pranayama (breathing) practice and their understanding of yoga principles and philosophy.